Board of Directors
Mark Harris a Registered Investment Advisor and owner of Mark Harris Services. He received his B.S. degree in Investment from California State University Sacramento. Mr. Harris is currently Board Chairman of the Cameron Park Community Foundation, President of TKE Theta Upsilon Scholarship Fund. Vice Chair Cameron Park Design Review Committee and past Board Chairman Food Bank of El Dorado County. Mark resides in Cameron Park with his wife Kathryn and they enjoy all that the area has to offer. Mr. Harris believes, "if we all pitch in we can help to create a better tomorrow for all."
---
Sue Foster and her husband Van, who was instrumental in forming the Cameron Park Airport District, have lived in the community since 1981. Sue retired from the State of California after 25 years of service – 3 years with the State Controller's Office and 22 years with CalTrans. Her positions included assisting the public with their unclaimed property claims at the State Controller's Office, reimbursing employee travel claims, paying vendor invoices, and maintaining and reporting to management on a $72 million highway maintenance fund at CalTrans. Her last assignment was working in the Division of Equipment which purchased and maintained CalTrans vehicles and equipment. In 2008, Sue obtained her Notary Public commission. Sue is a Board member of Friends of Cameron Park Airport, a Board member of Philanthropic Education Organization (P.E.O), and a Board member of Cameron Park Community Foundation as secretary. Sue feels that if everyone gives a little, the payoff can be big for Cameron Park.
---
John Cook is the Managing Partner of Event Marketing Manager, LLC. He received his B.A. degree in Communications from Marquette University in Milwaukee, WI. Mr. Cook is currently a board member of the Cameron Park Community Foundation and a member of the El Dorado County Sheriff's Office S.T.A.R. Program. He is past Chairman of the Board of the Trade Show Exhibitors Association. John has resided in the Cameron Airpark for over 12 years with his wife Susan. Both John and Susan are very involved in community activities and work to preserve the wonderful non-urban environment found in Cameron Park.
---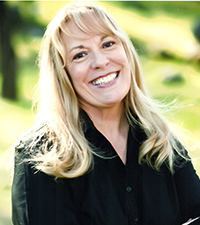 Kathryn Gilfillan – Licensed Real Estate Agent for the past 36 years is active in listing, selling residential homes, land and commercial property in all local counties. She has been a resident of Cameron Park for the last 22 years and lives in the Cameron Park Airpark with her husband Mark Harris.
Kathryn is very active in supporting Cameron Park with the many committees and groups. She has been an active board member of the Cameron Park Community Foundation and is a member of P.E.O.  (Philanthropic Education Organization) an organization devote to the advancement of women through education. She also is a board member of F.O.C.A. (Friend of the Cameron Park Airport). She along with many other people in the community worked hard to build and furnish the Cameron Park Community Center. "We have a wonderful community and it takes all of us to do our part."
---